Facade design
AGFS India specializes in innovative and stunning facade design solutions that breathe life into residential and commercial spaces. Our expertise extends to crafting bespoke facade designs, building that seamlessly blends aesthetics with functionality. Whether it is the sleek, modern look of aluminum facade systems or the intricate charm of residential facade design, we excel in creating architectural marvels. We understand the significance of a building's facade, and our team of experts works tirelessly to ensure that every project stands out with its unique and captivating design. With AGFS India, your building's facade becomes a work of art, leaving a lasting impression.
Facade design pattern
At AGFS India, we are masters of facade design patterns, delivering excellence in modern facade design for both residential and commercial projects. Our commitment to innovation shines through in our exterior facade design solutions, where we expertly incorporate the latest techniques and materials, including aluminum facade systems. With our top-notch aluminum facade design services, your building's exterior will not only be visually striking but also structurally robust. Trust us to create a facade that embodies the perfect blend of aesthetics and functionality, ensuring your architectural vision comes to life with distinction and precision. Elevate your project with AGFS India, where facade design meets ingenuity.
Aluminium facade
AGFS India is your trusted partner for impeccable aluminium facade solutions. Our expertise extends to crafting exquisite facade designs for houses that not only enhance the aesthetics but also provide durability and sustainability. We specialize in aluminium facade cladding panels, using techniques and materials to transform the exteriors of residential spaces. With a commitment to innovation and a keen eye for design, we create facades that reflect your unique style and elevate the overall appeal of your home. For marrying form and function, AGFS India stands as the beacon of excellence in the world of aluminium facades.
Glass facade design
AGFS India is a pioneer in glass facade design, excelling in structural frame design and innovative facade design concepts. Our expert team combines the practicality of structural frames with visionary aesthetics, resulting in stunning outcomes for your projects. We understand the significance of a well-executed glass facade in enhancing the beauty and functionality of a building. Our designs seamlessly blend form and function, turning structural frames into artistic elements. Whether it is a commercial or residential project, we prioritize transparency, elegance, and durability in every glass facade. Choose AGFS India for your architectural visions, and witness your designs come to life with sophistication and style.
Architecture facade design
AGFS India is your destination for top-notch architectural facade design, specializing in aluminium facade solutions and aluminium facade cladding. With a keen eye for detail and a commitment to excellence, we transform buildings into iconic structures. Our innovative approach seamlessly integrates aesthetic appeal with functionality, ensuring that your project stands out in terms of design and durability. Whether it is a residential masterpiece or a commercial marvel, our aluminium facade designs redefine architectural excellence. At AGFS India, we do not just design facades; we create captivating works of art that elevate the skyline and leave a lasting impression.
Aluminium facade design
AGFS India pioneers The Avant-Garde architecture building facade design with a focus on modern commercial building aesthetics and functionality. Our innovative approach combines aluminum facade panels to create striking, sustainable, and energy-efficient facades. We specialize in designing and implementing solutions for contemporary architecture building facade design, ensuring that your structure stands out for its unique visual appeal while prioritizing performance. With AGFS India, you can elevate your project's exterior to new heights, making it an architectural marvel that exemplifies the latest trends and sustainable practices in facade design. Discover the transformative potential of aluminum facade design with AGFS India today.
Elevating Architecture through Effective Facade Design Patterns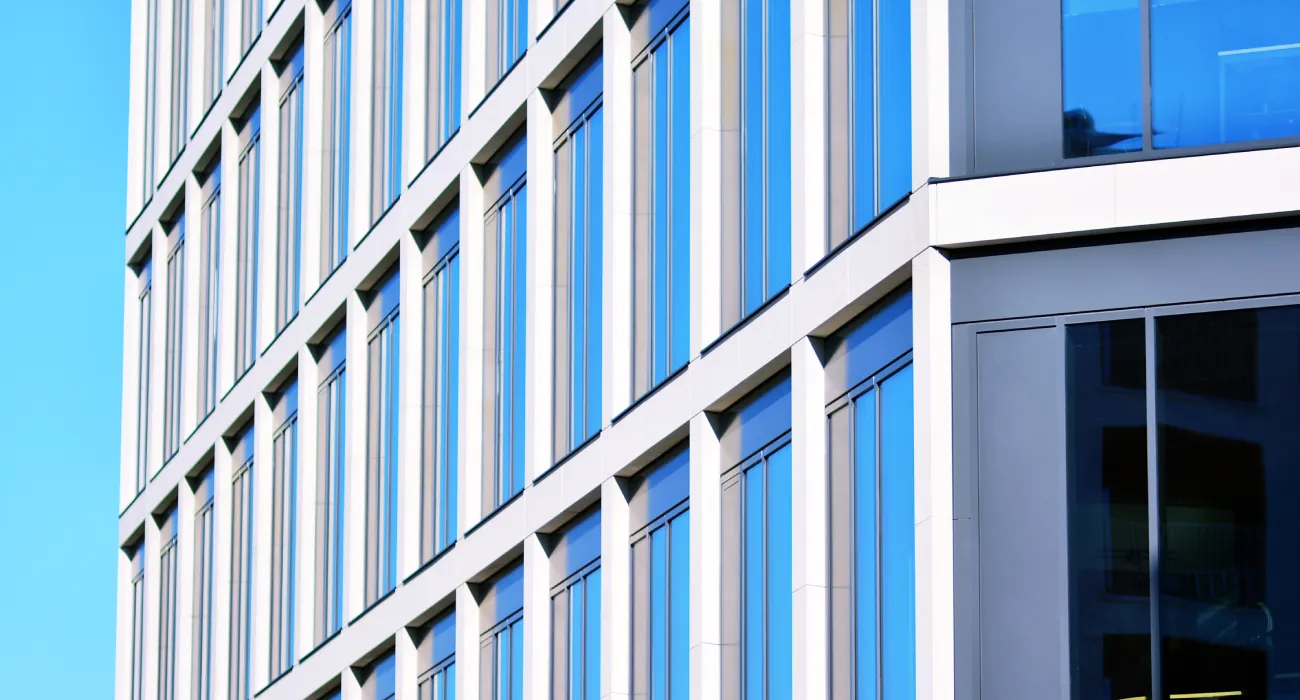 Today, we will delve into a topic that is crucial in architecture and interior design – facade design. As architects and designers, you understand how important it is to create visually stunning buildings while ensuring functionality and sustainability. In this article, we will explore the concept of facade design patterns and discuss their undeniable benefits.
A building's façade serves as its identity – defining its character and setting it apart from others. Beyond aesthetics alone, facades play an integral role in energy efficiency, acoustic insulation, structural stability, and creating comfortable indoor environments for occupants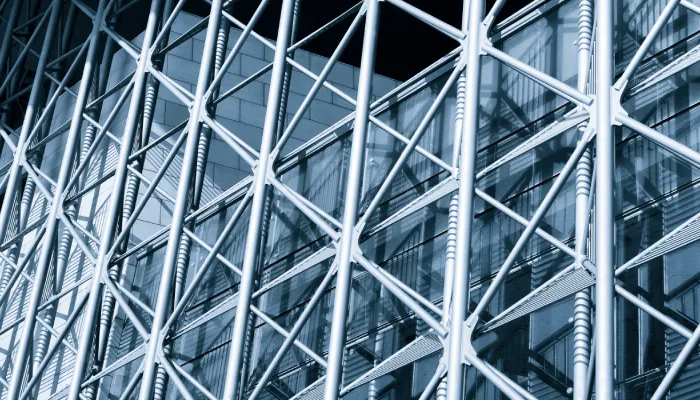 Facade design can be described as both artistry and engineering combined harmoniously. It involves selecting materials wisely, integrating innovative technologies whilst keeping architectural intent intact; and considering environmental aspects such as natural lighting control systems or rainwater harvesting techniques integrated within glass panels — all aiming towards achieving sustainable designs that stand out!
Benefits Offered by Facade Designs
1) Enhanced Energy Efficiency: Incorporating effective insulating materials along with suitable glazing options helps regulate internal temperatures efficiently throughout different seasons. Not only does this result in significant cost savings on heating/cooling bills but also reduces carbon footprints dramatically—contributing positively toward long-term ecological preservation efforts!
2) Daylight Harvesting & Visual Comfort: With well-designed facades featuring large windows strategically placed for maximum daylight penetration, natural light fills spaces more evenly, reducing reliance upon artificial fixtures during daytime hours; creating cheerful workspaces invoking increased productivity among employees! Natural illumination curated properly opens up infinite possibilities when designing office layouts fostering collaborative working spirit too—a win-win situation indeed!
3) Noise Reduction & Acoustic Insulation: To combat increasing noise pollution levels, specialized soundproof measures incorporated into facade design patterns- minimizing unwanted external noises entering indoor spaces; peaceful work environments are created—leading towards improved concentration and enhanced productivity.
4) Improved Building Durability: Facade designs can also act as protective barriers against harsh weather. By selecting durable materials resistant to UV radiation, wind loads, or rainwater penetration — structures stay resilient for longer periods – reducing maintenance costs & increasing the lifespan of buildings!
5) Aesthetic Appeal and Brand Identity: First impressions matter! Uniquely designed facades using elements like innovative glass panel arrangements, distinctive cladding materials reflecting company logos/branding, expressively shaped building exteriors create an unforgettable impression; attracting potential clients/customers while providing a distinctive identity in highly competitive markets.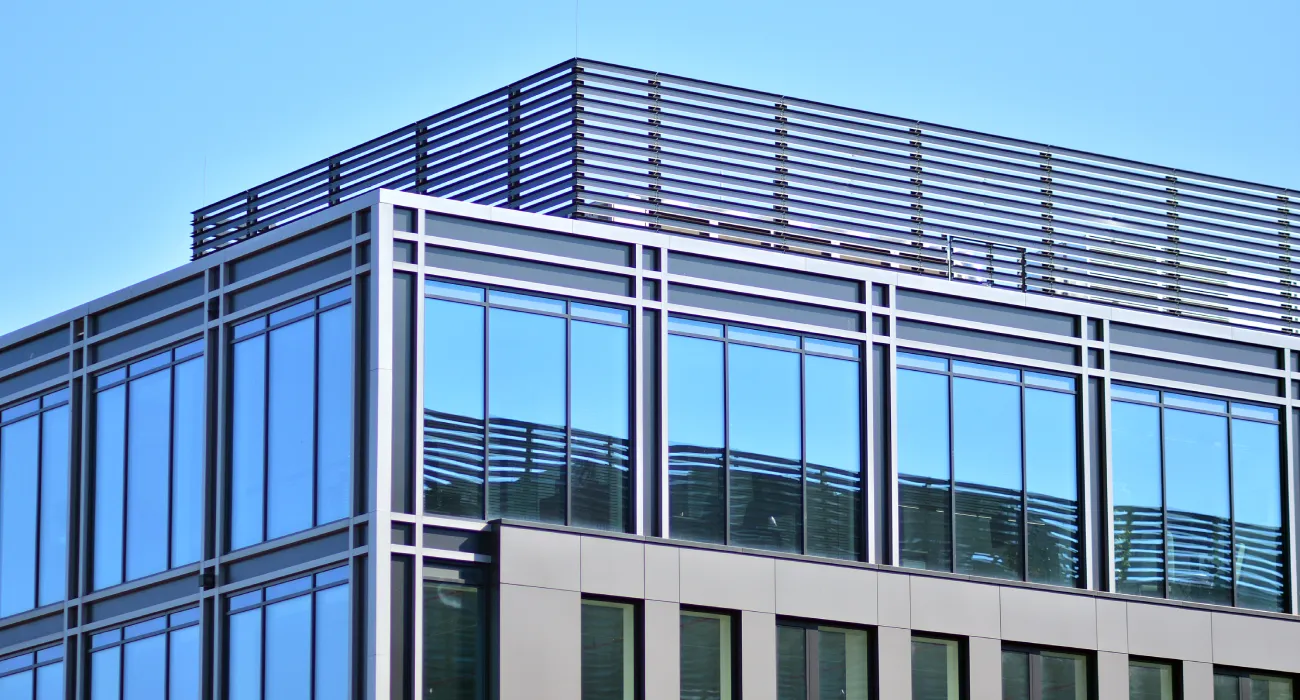 In conclusion, façade design is not merely about making buildings look visually appealing but rather understanding its role as a multifaceted element that contributes significantly to architectural excellence. Effective incorporation of material choices, energy-efficient technologies combined with meticulous detailing ensure sustainable designs.