Glass railing design
AGFS India leads the way in creating elegant glass railing designs that enhance your space with a modern touch. Our expertise extends to crafting the finest modern style glass railing designs for balcony that elevate your living or office spaces. With a focus on aesthetics, safety, and functionality, our team excels in bringing your vision to life. Whether you desire a sleek and modern balcony railing design or a more rounded approach, we're here to realize your dream. We believe that a well-crafted glass round balcony railing design doesn't just enclose your space, but adds a touch of sophistication, blending seamlessly with the surroundings.
Balcony glass railing design
AGFS India excels in creating exquisite balcony glass railing designs catering to the Indian market's distinct needs. Our team combines precision and artistry to deliver captivating glass railing design for balcony in India. We specialize in steel railing designs for balcony and offer a range of innovative UV glass bonding tools to ensure impeccable execution. Balcony railings play a pivotal role in enhancing the aesthetics of your space while providing safety, and our designs reflect both style and durability. Whether you seek contemporary or traditional styles, our tailored solutions bring your vision to life, elevating your living spaces with a touch of elegance.
Glass railing design for balcony
AGFS India, a leader in architectural innovation, offers exquisite glass railing designs for balconies. Our expertise extends to the meticulous design of stairs railing and implementing cutting-edge unitized glass railing systems. We prioritize both aesthetics and safety in our designs, ensuring that your balcony space is transformed into a visual masterpiece. Our commitment to quality is reflected in using advanced glass handling tools that enhance precision and efficiency. Whether it's a modern, sleek design or a more traditional aesthetic, our tailored solutions cater to every taste. Elevate your living spaces with our elegant and secure glass railing designs.
Staircase glass railing design
AGFS India, a renowned name in architectural excellence, offers captivating glass railing design for stairs. Our specialization lies in crafting elegant glass railing systems that not only enhance the aesthetic appeal of your home but also prioritize safety. We understand the staircase is a focal point of your home, and our designs ensure it becomes a visual masterpiece. Whether you're seeking a contemporary, minimalist look or a more classic touch, our glass railing designs cater to a variety of styles. With a focus on both aesthetics and functionality, AGFS India is your trusted partner for turning your staircase into a work of art.
Front glass railing design
AGFS India excels in creating stunning front glass railing designs that elevate the facade of your home. Our cutting-edge modern glass railing design for balcony and front areas combines modern aesthetics with functionality, adding a touch of elegance to your property. We prioritize safety and quality, ensuring that our glass design for railings is not only visually appealing but also durable. Our team's proficiency in glass fabrication tools guarantees precision and excellence in every project. Trust AGFS India to transform your front space into an inviting area that reflects your style and enhances the curb appeal of your home.
Railing design
AGFS India specializes in crafting exquisite railing designs that seamlessly blend form and function. Whether you're seeking an elegant glass railing for stairs or a stylish balcony railing design, we have you covered. Our expert team excels in creating glass railings on staircases, ensuring safety and aesthetics go hand in hand. We're also proficient in designing stainless steel SS glass railing on staircase that offers durability and timeless charm. With our meticulous craftsmanship, your home, or commercial space, can be adorned with stunning railing solutions that enhance its appeal. Trust AGFS India for premium quality and innovation in railing design.
Elevate Your Home Design with Stunning Glass Railing Designs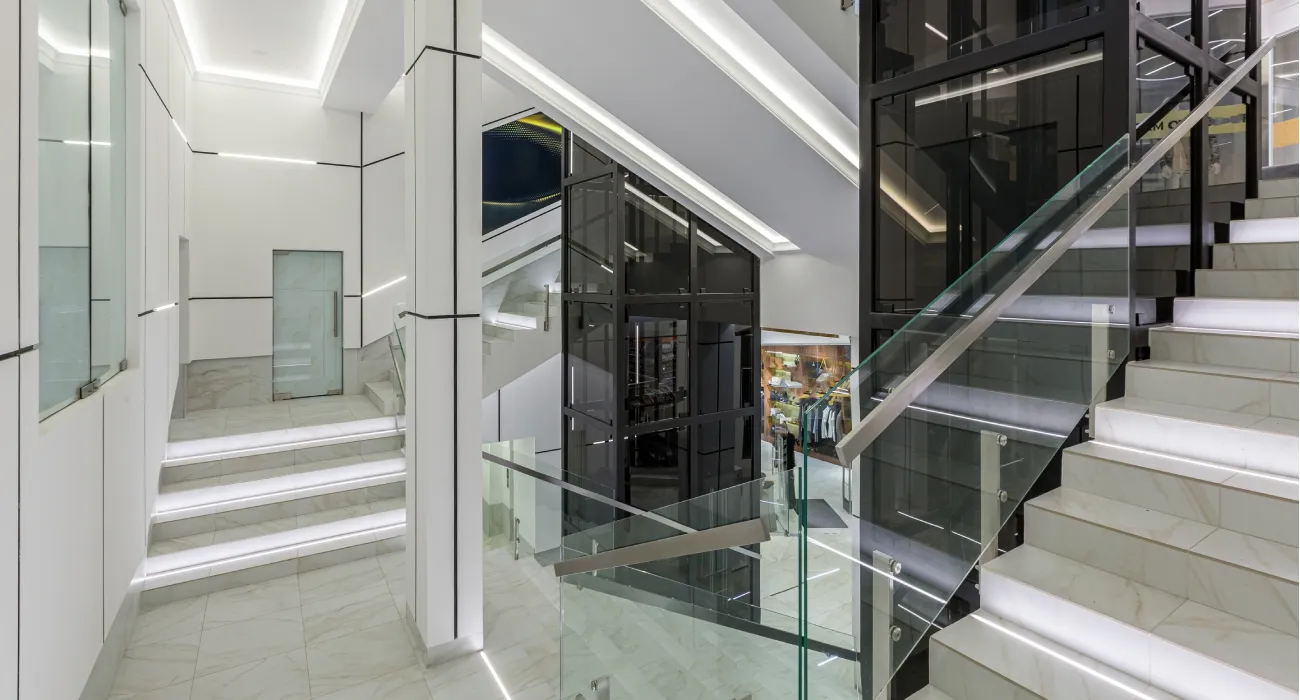 Today we are going to delve into the fascinating world of
glass railing
designs. When it comes to incorporating elegance and functionality into your projects, nothing can match the timeless appeal of glass railings. So let's explore various styles such as balcony glass railing design, modern style glass railing design, steel-glass fusion designs for exteriors or interiors like staircases.
1. Exquisite Balcony Glass Railing Design:
Imagine sipping a cup of coffee on your balcony while enjoying breathtaking views through crystal-clear glasses. With our exceptional range of balcony glass railing designs at Agfs India, you can transform any ordinary outdoor space into an extraordinary one. Whether you prefer minimalist lines or intricate patterns etched onto tempered safety glasses – there is something for every taste in our extensive collection.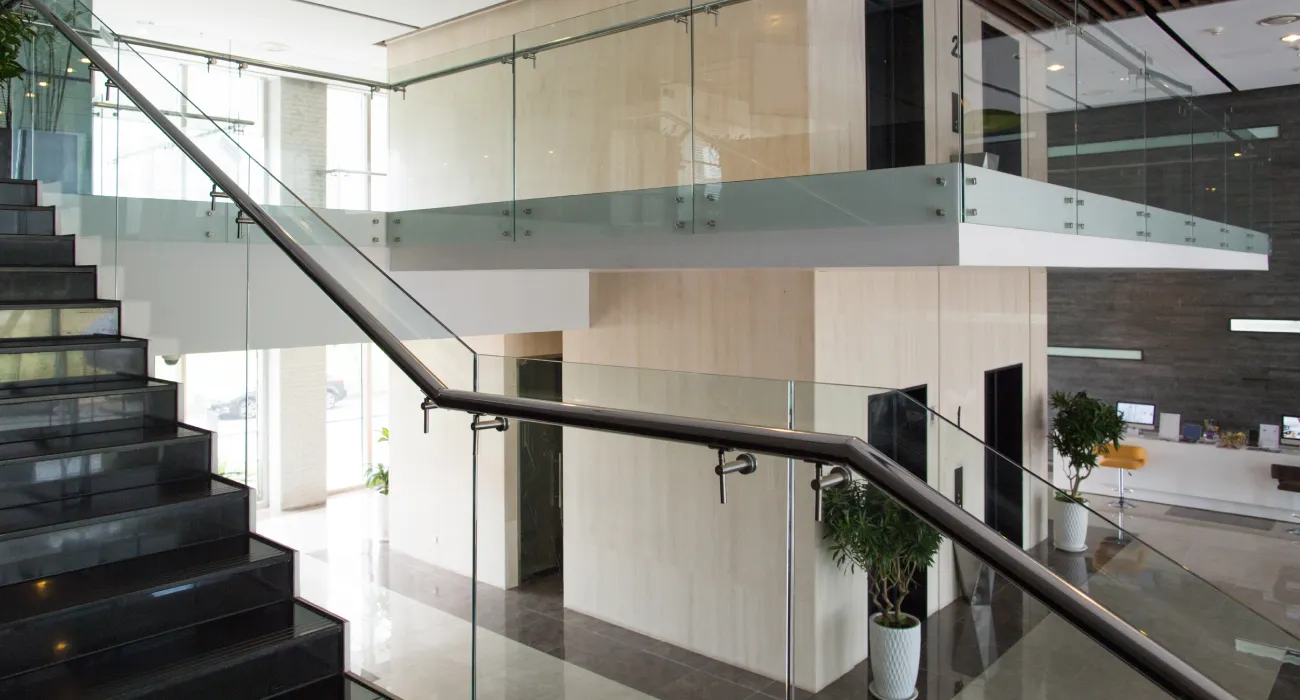 2. Embrace Modern Style with Glass Railings:
Embracing contemporary aesthetics has never been easier than with our modern-style glass railings that effortlessly elevate any living space's visual appeal. By harmoniously blending metal frames and sleek transparent panels together in perfect harmony, these cutting-edge designs create a sense of openness without compromising on security or durability. Our team at Agfs India takes pride in providing innovative solutions tailored to suit each unique project requirement seamlessly.
3. Steel-Glass Fusion - A Match Made In Heaven:
When two elements unite flawlessly under expert craftsmanship—steel meets transparency—the result is stunningly beautiful steel-glass fusion architecture! At Agfs India, we specialize in creating bespoke steel-glass fusion designs both indoors and outdoors like
staircase installations
that captivate attention instantly. These exquisite masterpieces strike just the right balance between strength and sophistication by combining robust stainless-steel structures elegantly accented by clear laminated or tempered glass panels.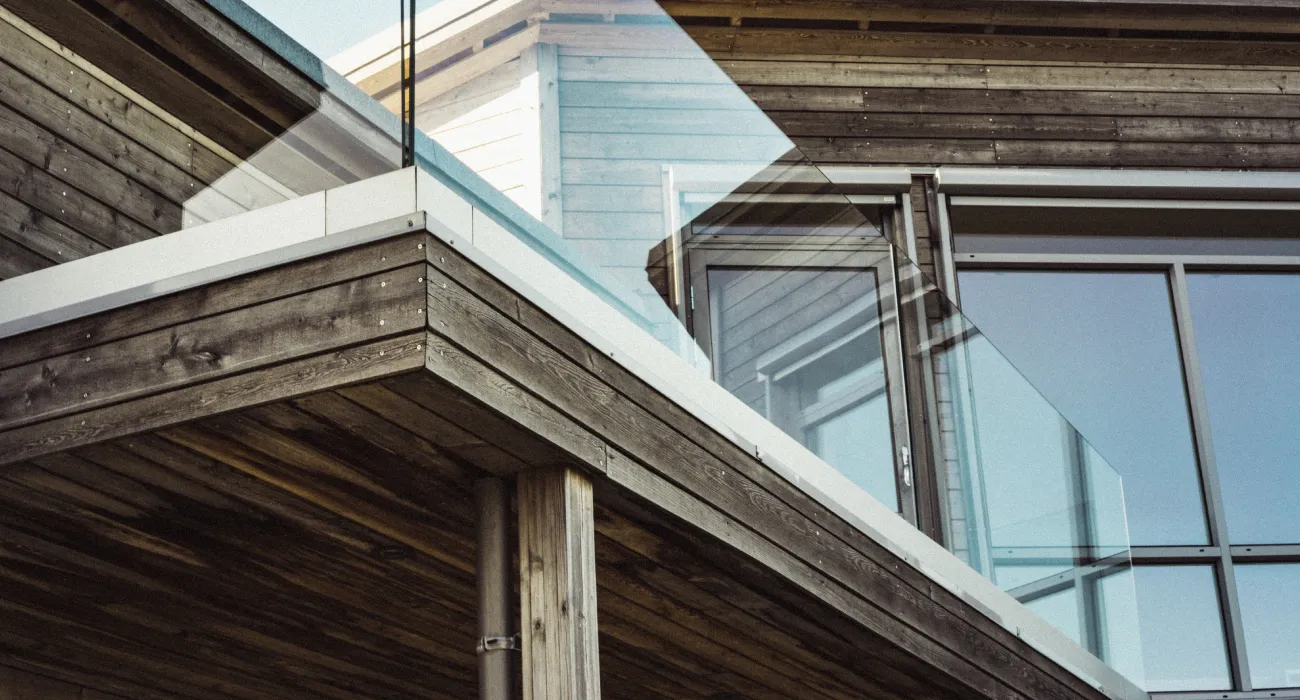 4. Captivating Staircase Glass Railing Designs:
A staircase is not merely a means to travel between different levels; it can also serve as an architectural focal point within your space. With our range of captivating staircase glass railing designs, you can add that touch of elegance and safety while maintaining an open feel in any residential or commercial setting. From minimalistic frameless options to intricate handrail integrations with ornate patterns etched onto the transparent panes—Agfs India has got you covered!
As we are committed to pushing boundaries and delivering exceptional quality solutions for clients across various sectors, we understand the impact that minor details like glass railings have on overall aesthetics.