Exterior facade panels
AGFS India specializes in the design and implementation of exterior facade panels, offering a range of options, including metal facade panels and decorative facade panels for residential and commercial projects. Our panel facade system is renowned for its versatility and aesthetic appeal, allowing for the creation of captivating facade patterns. Whether you seek exterior panels for house projects or require innovative solutions for larger structures, we provide the expertise needed to elevate your architectural vision. With a commitment to excellence, AGFS India transforms buildings into modern marvels, seamlessly blending form and function. Explore our aluminium facade panel designs and architecture building facade concepts for a truly inspired result.
Facade panels
Our expertise lies in exterior facade cladding materials and creating architectural marvels that redefine the concept of facade in architecture. Whether it is a sleek glass facade building or a modern structure with perforated facade panels, we excel in turning design visions into reality. We understand the facade is more than just an outer shell; it is a statement of identity and functionality. AGFS India takes pride in crafting facades that not only enhance the aesthetics but also provide efficiency and sustainability. Explore our diverse range of options to find the perfect fit for your project's unique requirements.
Aluminium facade panel
AGFS extensive range of facade panel materials includes innovative textures and finishes to complement your architectural vision. Whether you are looking to create a sleek glass facade design or incorporate unique facade materials texture, our expertise in facade work ensures that your project stands out. We understand the facade is a vital element of any structure, not just in terms of aesthetics but also functionality. AGFS India is committed to delivering top-notch facade materials that combine to form and function seamlessly, making your architectural dreams a reality.
Exterior facade design
AGFS India is a trailblazer in exterior facade design, offering state-of-the-art solutions that encompass exterior facade lighting, exterior facade panels, and structural innovation. Our commitment to excellence in exterior facade design is unwavering. We take pride in our expertise in exterior facade lighting, recognizing its critical role in enhancing both aesthetics and safety. Our exterior facade panels are at the forefront of architectural trends, and our dedication to developing exterior facade structure ensures durability and visual appeal. With AGFS India, you have a partner that constantly pushes the boundaries in exterior facade design, setting new standards in the industry.
Facade design
As you walk down the city streets, have you ever stopped to marvel at the stunning facade building designs? The intricate patterns, sleek lines, and captivating use of glass facade panels can truly transform a structure into a work of art. In the world of architecture and construction, facade engineering plays a crucial role in creating visually appealing exteriors that also offer practical benefits. AGFS India stands as a paragon of excellence in the realm of facade design, catering to both residential and commercial exterior design needs. Their expertise in facade building shines through in every project, ensuring that facade design for houses and commercial structures is not just visually appealing but also structurally robust. With a penchant for innovation, they seamlessly incorporate modern elements into their designs, elevating the aesthetic appeal of each project. AGFS India's commitment to creating stunning and enduring commercial exterior design solutions has solidified their reputation as leaders in the industry, setting them apart with their unique blend of style and functionality.
Composite aluminium panels
AGFS India is a premier provider of aluminium panels cladding, specializing in building exterior design. Their expertise extends to front facade design and residential facade design, where they leverage composite aluminium panels to create stunning and enduring solutions. These aluminium panels not only enhance the visual appeal of structures, but also offer unmatched durability. AGFS India's innovative approach ensures that their aluminium panels seamlessly integrate into each project, delivering the perfect blend of style and functionality. As a trusted leader in the industry, they continue to set new standards for residential facade design and commercial architecture, making them the top choice for those seeking top-tier facade solutions.
Revolutionary Aluminium Exterior Facade Panels for Buildings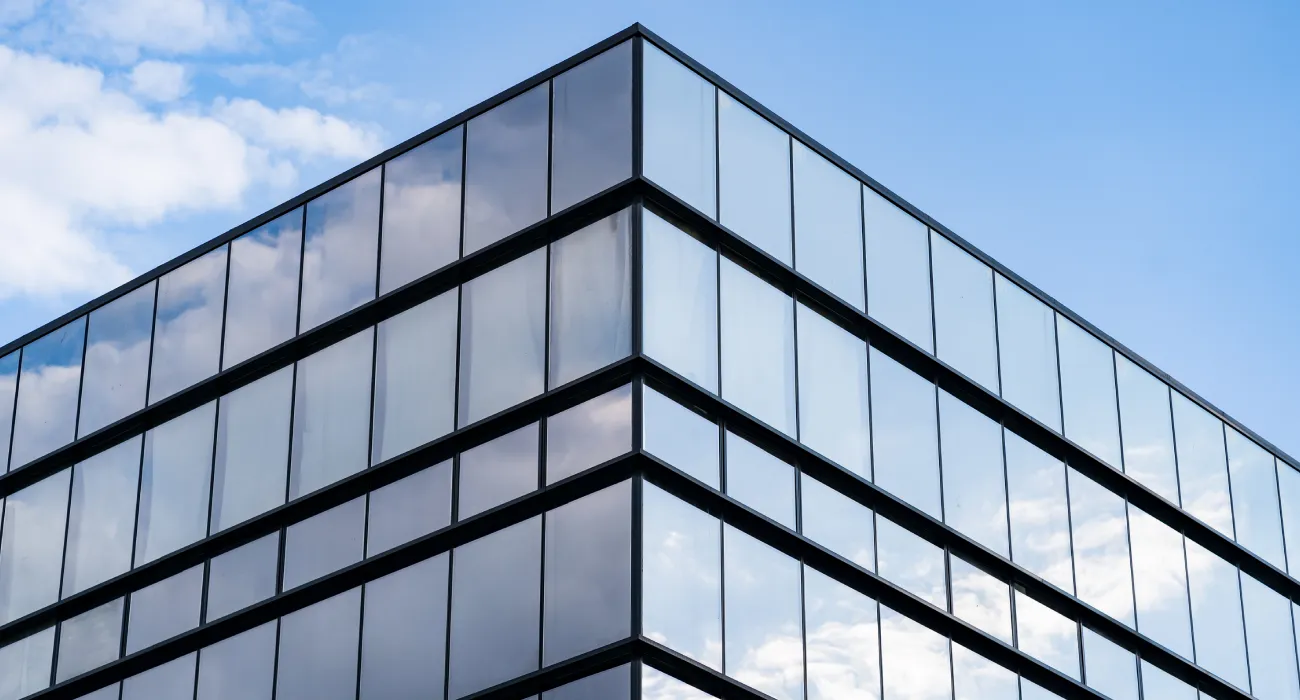 In today's blog post, we will unveil the transformative power of exterior facade panels in enhancing your architectural designs. Alumak Glazing Glass Facade Systems (AGFS India), is one of the leading providers of innovative
Aluminium Facade
Design solutions. This article aims to inspire and enlighten you about the endless possibilities that exterior facade panels offer.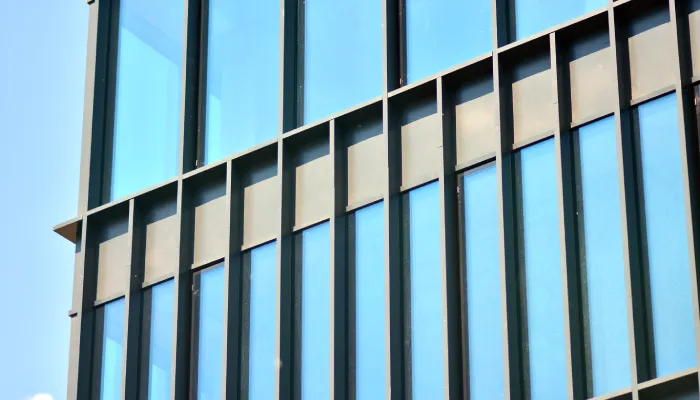 The Artistry Behind Exterior Facade Panels
Exterior facade panels have revolutionized contemporary architecture by offering unmatched versatility without compromising on aesthetics. These sleek yet sturdy materials allow for imaginative expressions while preserving structural integrity. AGFS India understands your desire as an architect or interior designer to create visually captivating structures that stand out from the crowd.
Gone are the days when buildings were limited in terms of design because of material constraints. With our extensive range of exterior facade panel options – ranging from glass and metal composites to ceramic tiles – it becomes effortless for professionals like yourself to harness creativity beyond boundaries.
Whether you aspire for futuristic minimalism or seek inspirations rooted deep within nature-inspired motifs, AGFS India has got you covered with its comprehensive selection designed specifically to keep diverse tastes and preferences in mind.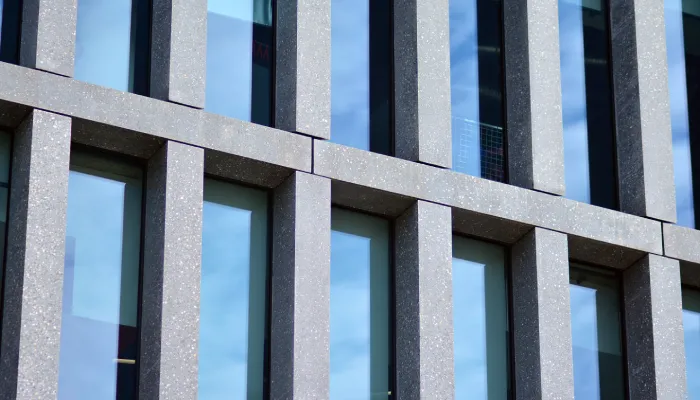 Durability Meets Sustainability
As conscious citizens deeply committed to eco-friendly practices, we understand your need for sustainable building options that minimize environmental impact without compromising performance standards.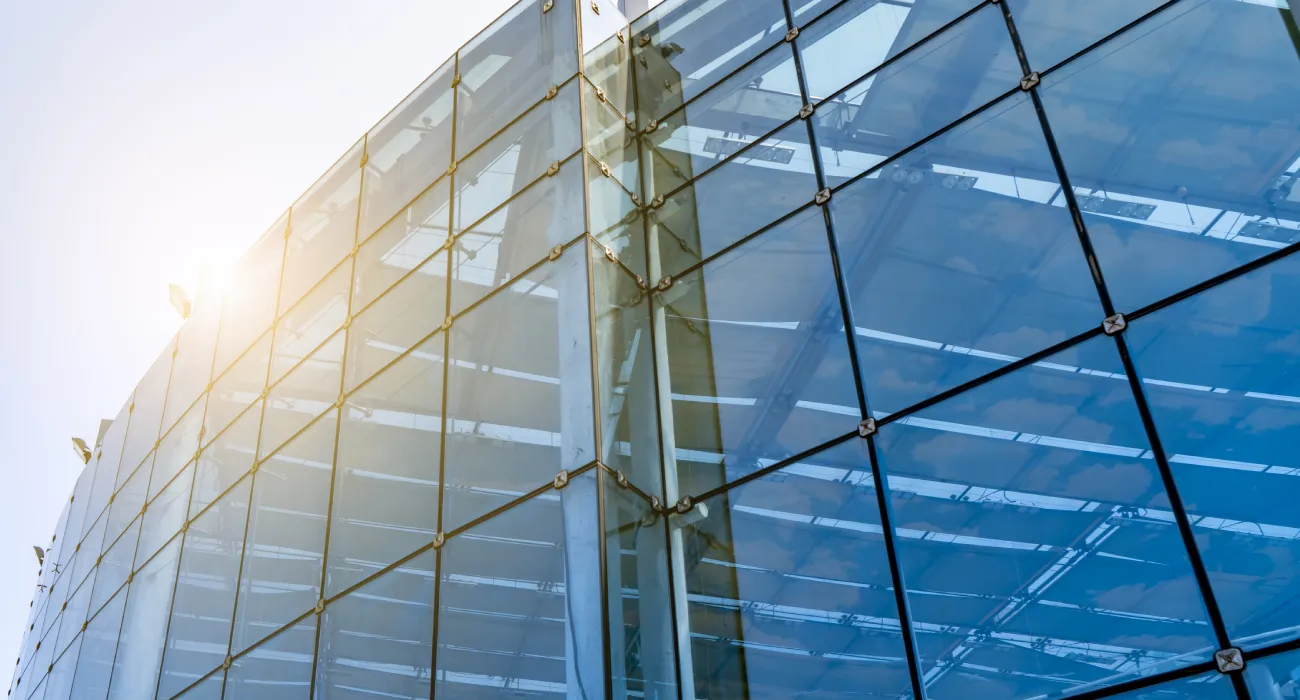 Our highly durable exterior facade panels not only withstand harsh weather but also contribute significantly toward energy efficiency through superior insulation properties—ensuring reduced carbon footprints throughout their lifespan!
Transforming Urban Landscapes
Architects hold immense power over urban landscapes—their visions can shape skylines one city at a time. By incorporating our cutting-edge exterior facades into your projects, be prepared to leave a lasting impression on the world. With AGFS India, you have access to an array of options that enable seamless integration with modern cities while adding sophistication and vibrancy.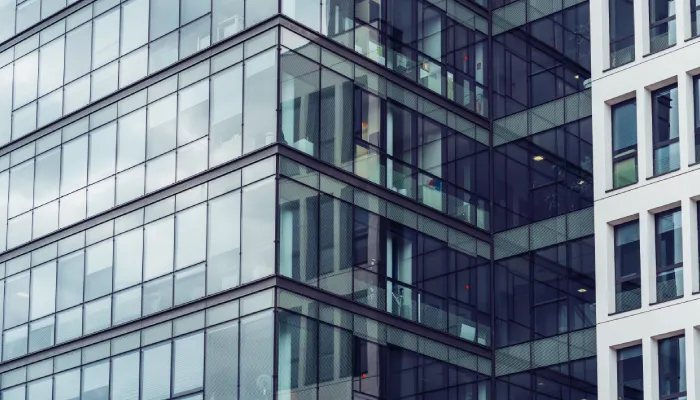 Seamless Integration through Technological Brilliance
AGFS India does not just stop at offering remarkable facade panels; we empower architects by providing advanced technological solutions for effortless installation and maintenance.
Our state-of-the-art systems ensure ease during the implementation process without compromising quality or efficiency. Your vision will become a reality with our technology-driven approach.
Exterior facade panels are not merely building materials but gateways to creativity unbounded.  Remember the only limitations in architecture are those created within one's own imagination!