Facade work
Discover the epitome of architectural excellence at AGFSIndia.com, where facade works to transform into masterpieces of innovation and aesthetics. Our experts seamlessly blend glass facade building design with the precision of each aluminium facade panel, crafting iconic structures that redefine urban skylines. Our team embodies the essence of The Avant-Garde facade architecture design through meticulous attention to detail, ensuring every project tells a unique story. Explore our portfolio, where creativity meets functionality, and witness the evolution of architectural landscapes. Embrace the future of design with AGFS India, where imagination meets engineering expertise, shaping a world where facades are more than just exteriors—they are expressions of artistry and vision.
Facade building
Welcome to AGFSIndia.com, your gateway to a world where architecture meets innovation. Our expertise in facade work goes beyond construction; it's an art form that breathes life into buildings. Explore our unparalleled designs, where home facade design merges functionality with elegance, creating spaces that resonate with your lifestyle. Our creative prowess extends to crafting intricate facade patterns and transforming structures into captivating visual narratives. Experience the allure of transparency and sophistication with our bespoke glass facade solutions. At AGFS India, we redefine exteriors, blending form and function harmoniously. Step into a realm where every facade is a testament to our passion for unparalleled design and unwavering quality.
Facade work in construction
Welcome to AGFSIndia.com, where innovation meets architectural excellence. Our mastery of facade works is at the core of redefining urban landscapes. We specialize in crafting the iconic facade in architecture, seamlessly blending form and function to create awe-inspiring structures. Explore our diverse portfolio of projects, showcasing the pinnacle of facade building design. We take pride in our expertise with materials like aluminum facade, ensuring durability and aesthetics go hand in hand. Our commitment to elevating spaces is evident in our bespoke glass facade elevation, where transparency meets sophistication. At AGFS India, we don't just build facades; we create visual symphonies that redefine architectural norms.
Facade work company
Discover the epitome of architectural brilliance at AGFSIndia.com, your gateway to transformative designs. As one of the leading facade companies in Mumbai, we specialize in crafting innovative solutions for facade for building projects. Our expertise lies in seamlessly integrating form and function, redefining urban aesthetics with our modern facade design concepts. Explore our curated portfolio, where each project narrates a tale of architectural finesse. We take pride in our expertise in creating captivating glass facade marvels, where transparency meets contemporary elegance. With AGFS India, experience a seamless blend of creativity and precision, reshaping skylines one facade at a time.
Facade design
Welcome to AGFSIndia.com, where architectural dreams meet reality. We specialize in crafting exquisite marvels through our expertise in glass facade design. At AGFS India, we believe that a building's soul lies in its facade structure, and our team excels in creating innovative and sustainable designs that stand the test of time. Our approach to building facade design transforms ordinary structures into extraordinary works of art. Explore our diverse portfolio and witness the magic of our meticulously crafted glass facadez, where each project reflects our passion for precision and creativity. With AGFS India, experience a world where aesthetics and functionality seamlessly merge, defining a new era in architectural brilliance.
Facade engineering
Welcome to AGFSIndia.com, the epitome of architectural ingenuity where every building tells a story through its meticulously crafted exterior facade. Our expertise in facade architecture goes beyond aesthetics, intertwining innovation and functionality seamlessly. Discover our diverse range of projects, each reflecting our commitment to redefining urban landscapes with modern window facades that harmonize form and purpose. The artistry design of the facade sets AGFS India apart, as we strive to transform every space into a timeless masterpiece. Explore the interplay of light and structure with our bespoke glass facade, where transparency meets sophistication. Embrace the future of architecture with AGFS India, where imagination meets precision, shaping a world where every facade is a testament to innovation and elegance.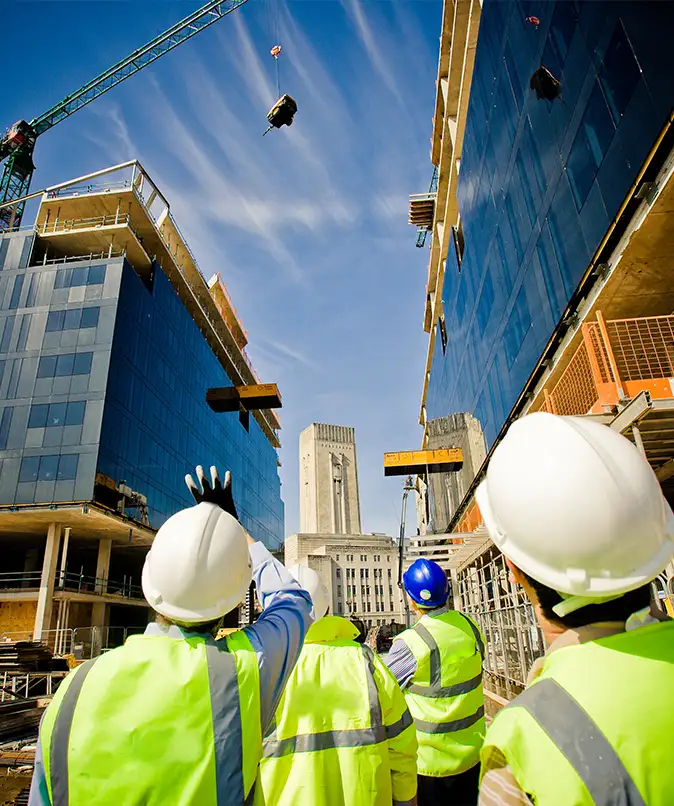 At AGFS, we are proud to be part of this dynamic market by offering facade engineering and window glazing expertise. We understand the importance of staying ahead of the trends and have built our reputation on a commitment to providing innovative facade design solutions that meet all your needs. Our team comprises highly skilled professionals with extensive experience in complex projects, from residential homes to commercial buildings. Our clients deserve quality products that are both safe and aesthetically pleasing, so we strive to ensure each building facade project meets these standards.
It has become increasingly challenging to stand out in a competitive market, and at AGFS, we understand this. The facade and fenestration industry has seen immense development in recent years. With the ever-increasing complexity of façade engineering and window glazing technology, companies are looking for reliable partners to help them succeed in this rapidly evolving sector. As a leader in fenestration products, we recognize that more than offering premium quality products is needed to make a lasting impression in today's marketplace. AGFS goes beyond the traditional customer-supplier relationship by delivering advanced customer service and industry-leading expertise.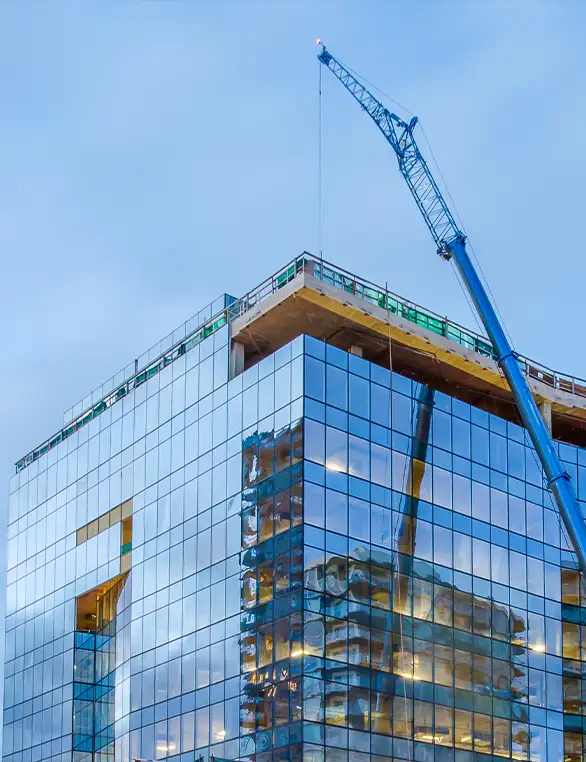 Facade fabrication services
Facade engineering is a field of expertise that requires knowledge and experience in building design, construction, and engineering. As experts in the industry, we at AGFS provide fabrication services to develop high-quality facades that are aesthetically pleasing and meet all safety requirements. Our team works hard to ensure our clients receive superior quality facades designed with attention to detail and precision. We use modern methods such as CNC machining, laser cutting, welding, bending, rolling, and more to fabricate components for complex façade designs. Our state-of-the-art tools enable us to create intricate designs with superior accuracy without compromising on time or quality. Our fabrication plant comprises of most advanced machines viz
• Double and Single Head Cutting machines
• Corner crimping machine
• Pneumatic reverting machines
• Self-taping Screw machines
• Presses for corner cutting of ACP
• Punching machines for all Types of Aluminum.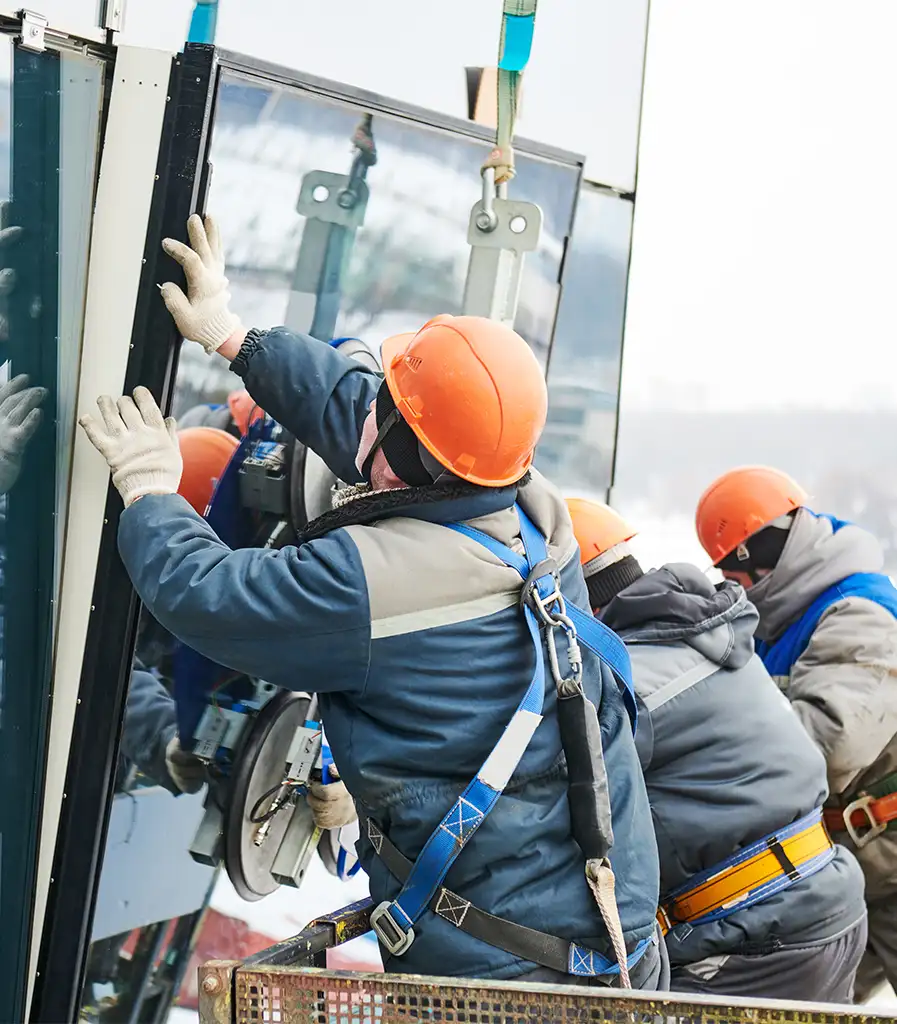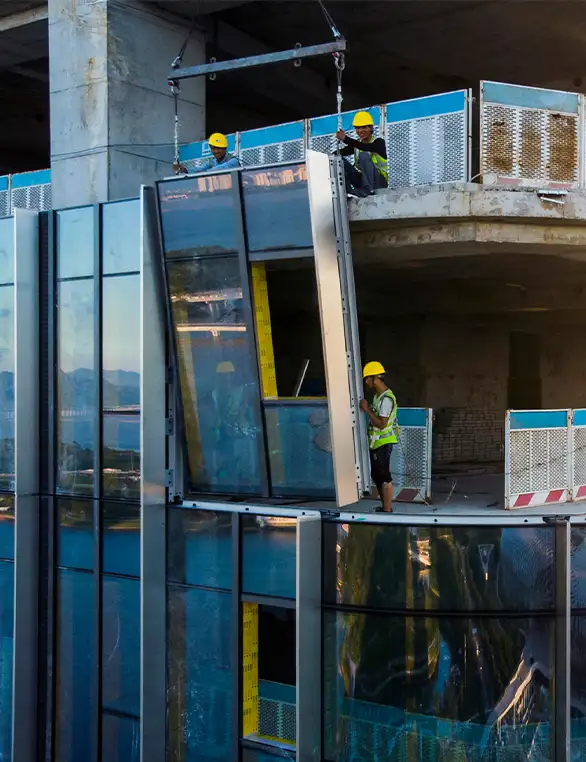 At AGFS, we are dedicated to providing our clients with the best solutions in terms of aluminum systems for architectural marvels. Our experienced team of professionals has extensive experience designing, fabricating, and installing these systems to help turn ideas into reality. 
Every glazing project is unique and requires specific needs. That's why we provide customized solutions tailored to ensure that each system fits seamlessly into your building design. In addition, we use top-of-the-line materials and modern production techniques to deliver high-quality results every time. We also take great pride in our after-sales service, ensuring all of your questions are answered quickly and efficiently so you can return to enjoying your new system without any worries or hassles. We at ABVF are in the business of designing, fabrications and installing aluminum systems for
• Aluminum Doors and Windows
• Partitions
• Curtain Glazing in both unitized and semi-unitized systems
• Claddings
• Shop Fronts
• Skylights and Space Frames
• Spider Glazing
• SS Railing & Aluminum Railing                                  
Explore articles and blogs concerning facade industry.