Ramseth Thakur International Sports Complex, sports complex wall glazing design, curtain wall structure for sports building, curtain wall glazing system, aluminium glass curtain wall system
Ramseth Thakur International Sports Complex
The Ramseth Thakur International Sports Complex of agfs India stands proudly as a testament to architectural ingenuity and sporting excellence. With its state-of-the-art facilities and world-class infrastructure, this complex has become a hub for athletes from around the globe. The mesmerizing curtain wall glazing not only enhances the aesthetics of the complex but also provides an unparalleled viewing experience for spectators. As you step foot into this magnificent complex, your eyes are immediately drawn to its stunning architectural design, highlighted by the innovative curtain wall glazing system. This cutting-edge feature not only adds a touch of elegance and grandeur to the structure, but it also serves as a symbol of AGFS India's commitment to excellence in sports and recreation. In this article, we will delve deeper into the intricate details of this remarkable construction feat that has revolutionized sports architecture in India.
sports complex wall glazing design
Sports complexes have always been a hub of energy, excitement, and relentless passion. But what truly sets them apart is their architectural marvel that not only supports the athletes but also captivates the spectators. In this regard, the wall glazing design of sports complexes plays a pivotal role in creating an immersive experience for both participants and viewers alike. AGFS India, with its expertise in sports complex architecture and adherence to design guidelines, has revolutionized the concept of curtain wall glazing, pushing the boundaries of innovation and aesthetics to new heights. This article delves into sports complex design guidelines and the intriguing world of sports complex wall glazing design by AGFS India, exploring its immense impact on both functionality and visual appeal.
aluminium glass curtain wall system
In the rapidly evolving world of architecture and design, exterior glass wall cladding is gaining immense popularity for its sleek and modern aesthetics. Among the leading players in this field, AGFS India stands out as a trusted name when it comes to providing innovative and cutting edge solutions for glass curtain walls. With a reputation built on excellence and a commitment to quality, AGFS India has emerged as one of the top glass curtain wall manufacturers in India. In this article, we will delve into the fascinating world of aluminium glass curtain wall systems by AGFS India, exploring their features, benefits, and how they are revolutionizing the way buildings are constructed and designed across the country.
curtain wall glazing system
In the ever-evolving world of architecture and construction, curtain wall systems have emerged as a game-changer in enhancing the aesthetics and functionality of buildings. Serving as non-structural systems for the external walls, these innovative designs not only add a touch of modernity to our urban landscapes but also provide numerous benefits such as energy efficiency, sound insulation, and weather protection. Among the pioneers in this field is AGFS India, renowned for their expertise in developing cutting-edge curtain wall glazing systems. With an impressive portfolio that includes iconic sports complex facilities and stunning exterior curtain walls across the country, AGFS India continues to redefine the possibilities of architectural design with their state-of-the-art solutions. And for cutting edge curtain wall glazing systems in India, one name stands out: AGFS India. With its expertise in unitized curtain wall installation and an unwavering commitment to craftsmanship, AGFS India has revolutionized the art of façade construction across the country.
curtain wall structure for sports building
Curtain wall buildings have become a ubiquitous feature of modern architecture, seamlessly blending aesthetics and functionality. These structures serve as the epitome of innovation, providing an impressive visual appeal while maintaining structural integrity. When it comes to designing sports buildings, aesthetics and functionality go hand in hand. One architectural feature that has gained immense popularity in recent years is the glazing curtain wall system. With its ability to seamlessly merge indoor and outdoor spaces while providing structural integrity, this innovative design element has revolutionized the construction industry. In India, AGFS (All-India Glaziers & Facade Solutions) has emerged as a frontrunner in implementing unitized curtain wall systems for sports buildings. Their expertise lies not only in creating visually striking glass cladding work but also ensuring the safety and sustainability of these structures. Let's delve into the world of curtain wall structures for sports buildings by exploring AGFS India's remarkable contributions to this field.
sports complex building exterior walls
When it comes to sports complex facilities, the design and construction of the building play a crucial role in creating an immersive and inspiring environment for athletes and spectators alike. One vital element that cannot be overlooked is the exterior curtain wall, which not only serves as a protective shield against external elements but also sets the tone for the entire complex. One aspect of sports complex building construction that never fails to captivate both athletes and spectators is the exterior glass wall cladding. This innovative and visually striking feature not only enhances the aesthetics of the building but also serves various practical purposes. In this article, we will explore AGFS India's innovative approach to sports complex building exterior walls, shedding light on their expertise in constructing structures that seamlessly blend functionality with aesthetics, elevating the sporting experience to new heights.
RAMSETH THAKUR INTERNATIONAL SPORTS COMPLEX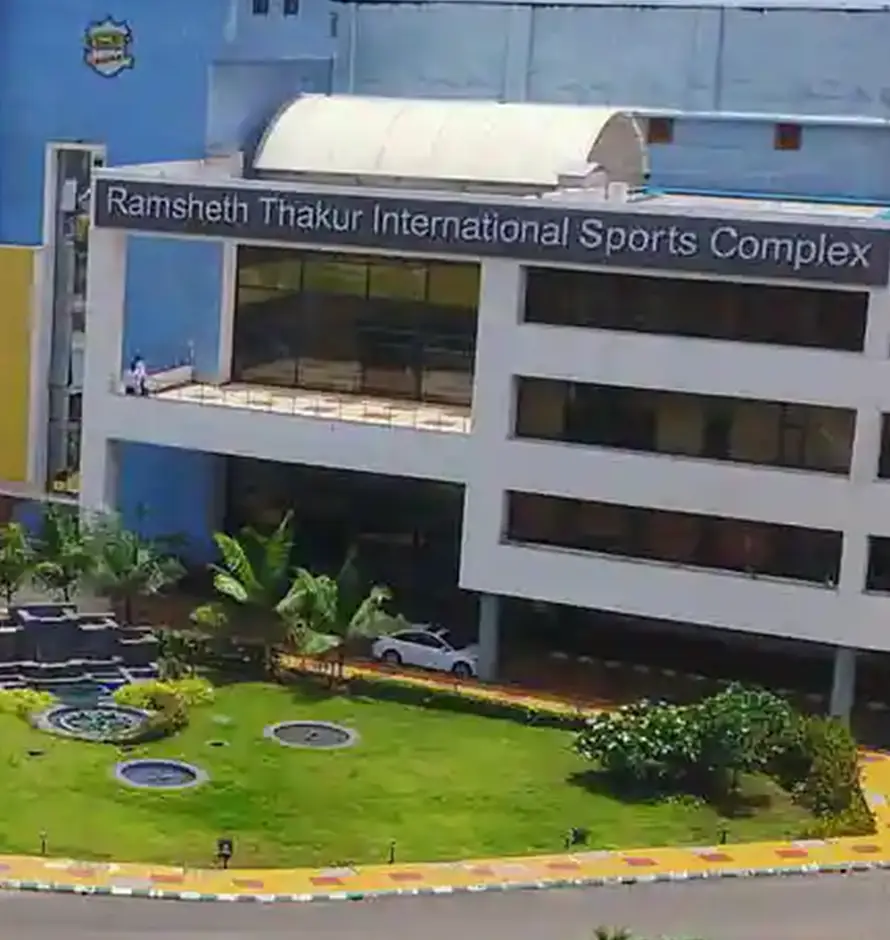 Impressive Glazing System
Ramseth Thakur International Sports Complex
Showcasing benchmark to modern glazing technology
We completed the RAMSETH THAKUR INTERNATIONAL SPORTS COMPLEX
curtain wall glazing
project of 32,000 square feet. The Sports Complex project is a shining example of modern glazing technology: a curtain wall that perfectly balances light, ventilation and style. The challenge of such a large-scale undertaking was immense, as the team had to ensure that all safety standards for this project were met. As such, the complexity and technicality of this project required precision from all involved to provide the highest quality result. From design and engineering to construction and installation, every step was conducted with the utmost care to guarantee the successful completion of the task. The careful approach paid off in full, resulting in a magnificent final product that has already become an iconic feature of the sports complex's exterior landscape.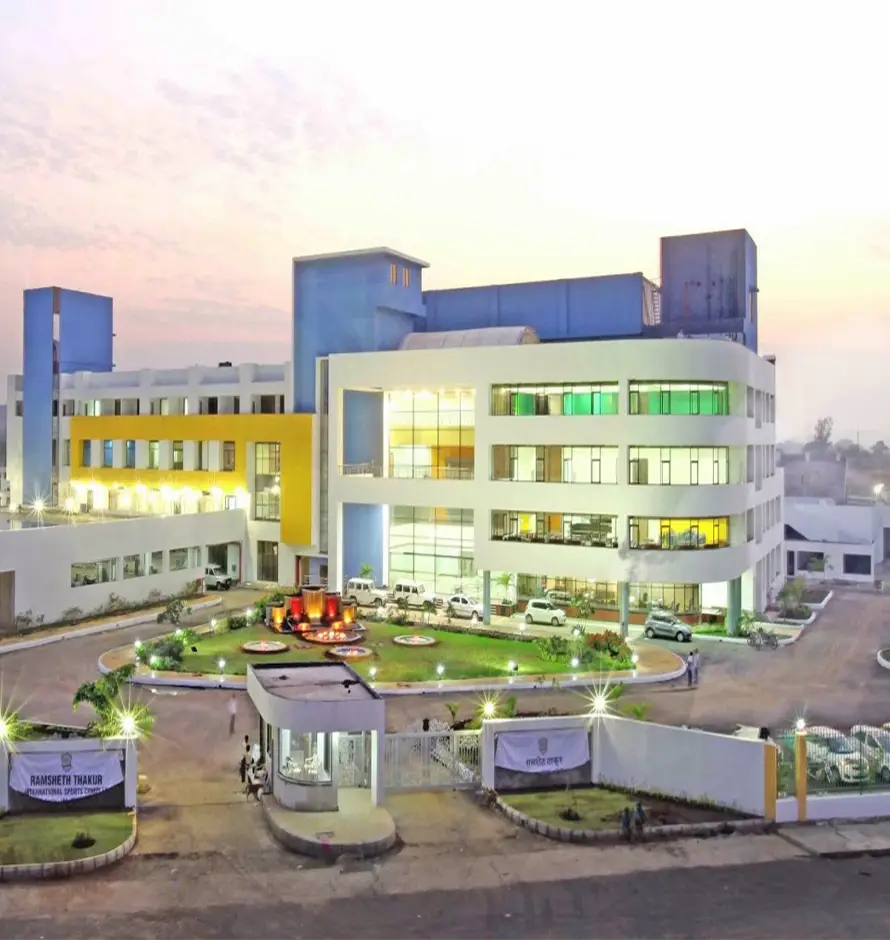 Impressive Glazing System
This project highlighted the utmost skill and craftsmanship that went into its construction, as the entire complex features an impressive
curtain wall glazing
system. The complex's facade is composed of a true masterpiece of glass systems designed to provide ample natural light during the day and insulation during cold winter. Moreover, these glass systems have unparalleled durability and strength to withstand all weather elements such as rain, snow, wind, etc. The curtain wall glazing system was crafted by expert engineers who have worked hard to create a visually appealing and highly efficient structure.